National Commander 2019-2020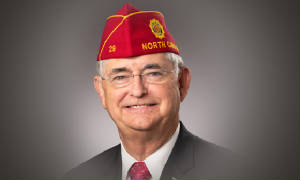 James W. Oxford
New York Department Commander 2019-2020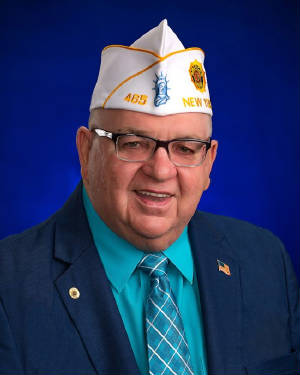 Mike McDermott
There are no Monroe County American Legion County Meetings till further notice!
Because of the Coronavirus a lot of Legions are closed. Before you go call and makes sure they are open. If they serve dinners they might be doing take out.
Don't use Microsoft Edge browser to use this web site! Use Firefox or Google Chrome. You can get these browsers for Free. If you need help let me know!
Finn (585)424-0063
This is a video of the past year of the Monroe County American Legion Family. When you click on the link you will have to open it in a new window. Don Sission did a great job!
*** If you have events to put on the website please let me know. Finn Donaldson c (585-424-0063) h(585-247-1467)

"mailto:finnandina@frontiernet.net"

Ely-Fagan Post Fish Fry Dinners and other entrées every Friday, 4:00-7:00PM, Tuesday night dinners also.

Call the Post for more information 585-334-8228
*** All Legionaires please go on to

www.mylegion.org

and set up your profile. This will help your Post in the future to set up an email list to send out inportant messages and other inportant things for you Post. You can renew you membership online. This is a great tool for the Legion. If yo have any questions you can call me Finn (247-1467) or email

finnandina@frontiernet.net

****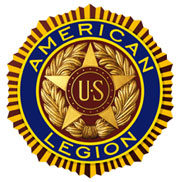 Welcome to our web site!



On this home page we'll introduce our organization and highlight important areas on our site. We'd like to inform you of our purpose, meetings, directions, delegate attendance, and reports on working committees.



Once a month , mostly on the first Monday, delegates from the 28 posts in Monroe Co. meet to conduct the business of the American Legion. We try to encourage action in its many activities for the benefit of the community.